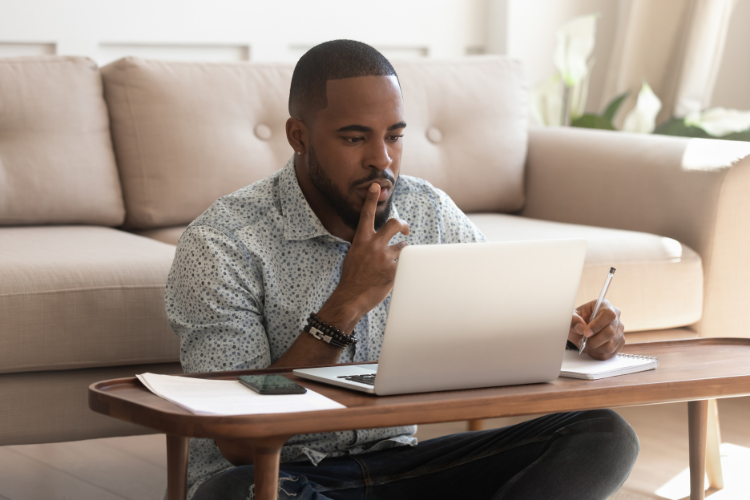 If you are overweight, you may wonder about a newer type of weight loss medication, semaglutide, which is marketed under brand names Wegovy and Ozempic. These injections are receiving notable media attention endorsed by celebrities and social media influencers, making them a subject of interest for those seeking effective weight loss solutions. How much are weight loss injections in Falls Church, VA.
If you're wondering how much you can expect to pay for treatment, you've come to the right place.
How Exactly Does Semaglutide Work?
Semaglutide aids in weight loss by targeting the brain's appetite control center, reducing hunger and increasing feelings of fullness. It slows down stomach emptying and promotes stable blood sugar levels. Overall, it leads to reduced calorie intake and enhanced fat burning. It's a multifaceted approach that contributes to its effectiveness in promoting weight loss.
This weight loss medication is injected once weekly into the stomach. The abdomen is typically recommended because it's the easiest to access. However, other injection sites like upper arms, outer thighs, upper buttocks, hips, and lower back may be used as well.
Is Semaglutide for Weight Loss Safe? What Are the Side Effects?
Yes, it has shown promising safety and efficacy in clinical trials for weight loss. Common side effects include nausea, vomiting, and diarrhea, which usually resolve on their own over time. Before considering this type of treatment, you should consult a healthcare professional to assess potential benefits and risks based on your individual health status.
What About "Ozempic Face?"
Another common side effect of weight loss injections is skin laxity. In Ozempic users, this has been called "Ozempic face" from fat loss that causes facial skin to become saggy. This is a side effect of rapid weight loss itself, and not actually from Ozempic.
Although you may not be able to avoid this entirely, as skin that has been stretched doesn't always bounce back and retract after volume loss, you can help combat the effects by losing weight slowly and steadily over time. Additionally, there are non-surgical procedures such as dermal fillers to help replace fat loss with volume to reduce skin laxity.
What's the Difference Between Wegovy and Ozempic?
The primary distinction lies in their maximum doses per injection. Ozempic is capped at 2 milligrams (mg) and Wegovy at 2.4 mg. Furthermore, the FDA has granted separate approvals for their specific purposes.
Ozempic is FDA approved for managing blood sugar in type II diabetics, especially in those with heart disease, though it is also used to help with weight loss, while Wegovy is FDA approved specifically for weight loss.
Can I Take Ozempic if I'm Not a Diabetic?
Yes, you can but should only do so under guidance of a qualified healthcare professional. You should meet other criteria as well. This includes having a BMI of 30 or higher, or a BMI of 27 or higher with at least one weight-related health condition.
How Much Are Weight Loss Injections in Falls Church, VA?
The price of weight loss injections can be affected by various factors, including insurance coverage. Some insurance companies only cover them for specific medical conditions. As of May 2023, the cost for Ozempic averages $1,205 to $1,368.
Be sure to speak to your insurance carrier directly to find out what your coverage options are. You should also confirm the provider you choose accepts your insurance plan.
Is There a Way to Save Money on Weight Loss Injections in Falls Church?
If you can't use insurance, there are ways to save on treatments. Many providers offer discounts or specials, and some have membership options to help you save even more. Even if you don't see them on their website, you can ask what your options are. You can also look into financing options if you want to apply.
How Can I Find Out if I'm a Qualified Candidate for Weight Loss Injections?
It's easy! All you need to do is schedule a consultation. During this meeting, you'll be asked about your medical history, health conditions, and current medications. Be ready to discuss your weight loss goals as well. All of this information is gathered so the best treatment plan can be created for you.
Bottom Line on Ozempic for Weight Loss Cost and Results: It's Well Worth It
Of course, no one can decide whether it's worth it other than you. About ⅓ of Ozempic patients lose 10% or more of their body weight. When taken properly and combined with a healthy lifestyle, Ozempic / semaglutide can help you achieve your weight loss goals.
As long as you're committed to your treatment plan, it's worth the expense. Be prepared to dedicate a year or longer and see it fully through. Once you stop taking semaglutide, you can regain weight without the effort it takes to sustain weight loss.
Take This Important Step and Try Weight Loss Injections in Falls Church
Choose Ultra Body Sculpt for Ozempic injections! We prioritize innovative approaches to achieving optimal health and wellness. Through a comprehensive evaluation, we take the time to understand your unique needs, which allows us the opportunity to ensure your success by creating a personalized health plan! Our steps are designed to effortlessly integrate into your lifestyle so you can enjoy a sustainable and healthy way of living.
If you're interested in a customized quote to answer, "How much are weight loss injections in Falls Church, VA," contact us to book your consultation. Give us a call at 703-988-2000 and be sure to ask about a full-body analysis.
Related Posts