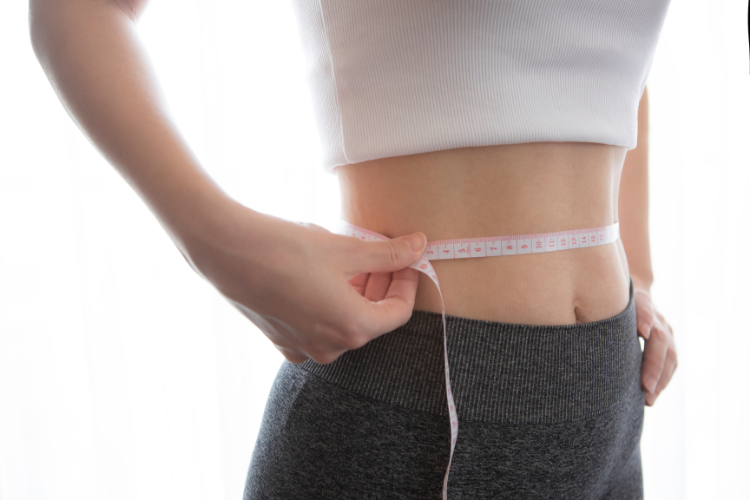 Can Emsculpt help me lose weight? That's a great question! Let's jump right into it with the scoop on this non-surgical, non-invasive body sculpting technique that has revolutionized the industry.
Can Emsculpt Help Me Lose Weight?
If your goal is a slimmer, more toned body, then Emsculpt is what you're looking for. The important thing to remember is Emsculpt is NOT a weight loss program but a body contouring treatment. So, the short answer is no. While you can expect to lose a small amount of weight, the treatment is not designed for a significant loss of weight but a loss of fat as well as the growth of muscle.
How Does Emsculpt Work to Sculpt, Tone, and Eliminate Fat if It Doesn't Help Me Lose Weight?
Emsculpt works with the use of a device that is attached to targeted areas of the body. The HIFEM technology stimulates muscles to make them flex as they do during exercise.
This flex, called a supramaximal contraction, repeats up to 20,000 times over a 30-minute period. The body then breaks down and metabolizes the fat in the targeted area because of the energy used to cause the flexes. Your Emsculpt results? Nothing short of amazing!
Sounds Great! How Do I Know If I'm an Ideal Candidate for Emsculpt?
The best candidates for this treatment are men and women who are within 30 pounds of their ideal weight. Emsculpt is designed to remove stubborn pockets of fat while increasing muscle mass in the arms, legs, stomach, and buttocks. It is vital you have a healthy lifestyle before Emsculpt treatments and plan to maintain the same lifestyle afterward.
I'm Ready for an Amazing Body! Who Do I Call?
If you are ready for a comfortable, pain-free experience Emsculpt in Tysons Corner, then contact our body sculpting experts here at Ultra Body Sculpt. Our staff places immeasurable value on respect, integrity, and our number #1 priority is you.
Contact us online or give us a call today at 703-988-2000 to book your consultation for a free full-body health and wellness analysis now! The question shouldn't be, "Can Emsculpt help me lose weight?" It should be, "Can Emsculpt help me look and feel my best?" The answer is a resounding YES!
Related Posts