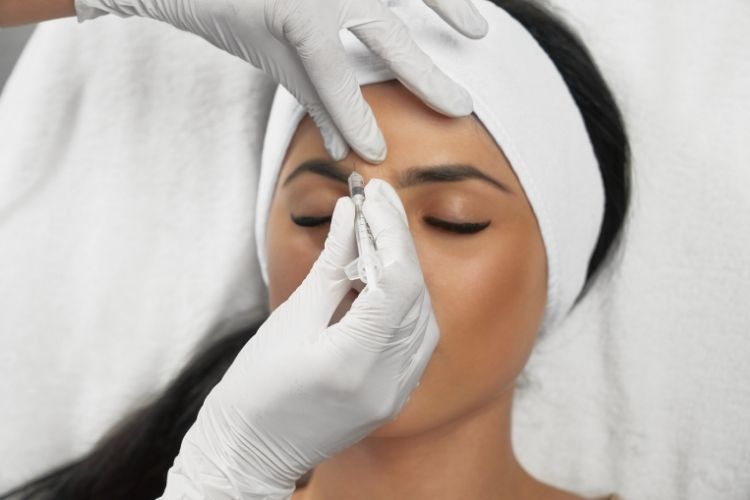 If you're interested in Botox, you likely have some questions, not only about the product itself, but about who is qualified to perform your injections and how do you find said Botox specialist.
Here are some fast facts on this incredible injectable and how a Botox specialist is determined qualified to treat you.
Here's the Scoop on the Best Anti-Aging Injectable on the Market
Botox uses a toxin known as onabotulinumtoxinA to temporarily paralyze a targeted group of muscles. It inhibits muscle contraction and disrupts nerve signaling by preventing the release of acetylcholine. As a result, this softens fine lines and wrinkles, such as glabellar lines and crow's feet.
When performed by an experienced injector, Botox cosmetic is perfectly safe, and a powerful tool against the signs of aging.
So, who is a Botox specialist in Alexandria, VA? Who can and can't administer Botox?
Who is Considered a Botox Specialist and How Can They Help?
A Botox specialist in Alexandria is exactly what it sounds like: someone who specializes in Botox. That being said, not just anyone can safely administer Botox, and you need to know who can for safe, successful results.
Nurse practitioners or registered nurses, licensed dermatologists and surgeons, physician assistants, and even dentists can administer Botox. Patients and unlicensed professionals are not allowed to purchase Botox so, if you see one offering Botox, run!
No matter the case, you should always opt for a board-certified, thoroughly trained injector when seeking Botox. While Botox is FDA-approved and safe, it can be dangerous when performed by someone who is unlicensed and untrained.
Searching for a Botox Specialist in Alexandria, VA? Call Ultra Body Sculpt Today!
Here at Ultra Body Sculpt, we specialize in non-surgical "plastic surgery," offering services from Botox to Emsculpt for facial and body rejuvenation! If you're seeking high-quality results performed by a board-certified Botox specialist, contact us today at 703-988-2000 to book your appointment. It's time to beautify with Botox!
Related Posts