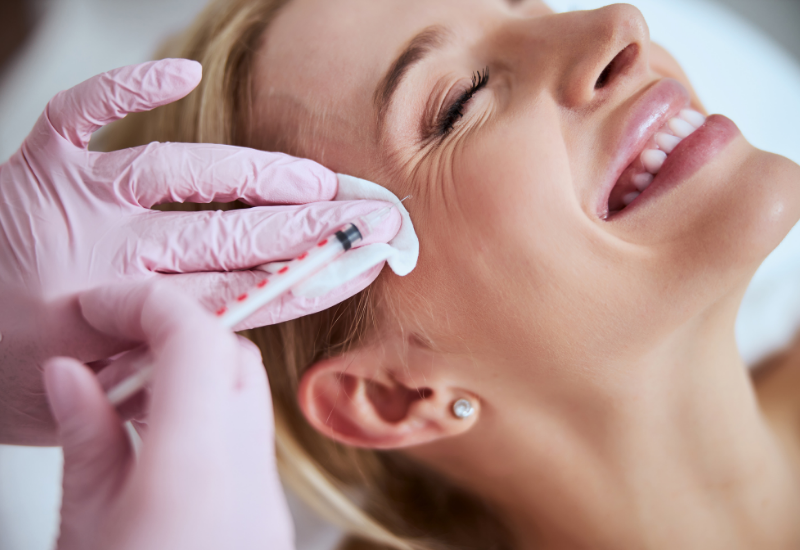 Most people have heard of Botox and the sensational results that it can produce. Celebrities share their love for it all the time and use it to treat the fine lines and wrinkles they've developed over time. But, does Botox for crow's feet in Arlington, VA, really work?
What Exactly Is Botox for Crow's Feet in Arlington, VA?
Made from botulinum toxin type A, Botox is a way to stop the signals from the brain that tell your muscles to contract when you do things such as laugh or cry. It is injected directly into the muscle, and the signals are blocked.
Typically, Botox begins to work in 24 hours with final results being seen within one month of injections. It is FDA-approved and safe. So, is it effective?
Does Botox for Crow's Feet Really Work?
Botox can absolutely work for your crow's feet! It is injected into the muscles around the eyes that contract when you laugh and smile. This will help to smooth those crow's feet and other lines around the eyes. Botox will have an effect on whether your wrinkles are shallow or deep, which makes it great for everyone!
What Else Does Botox Treat?
These neurotoxins treat a host of other cosmetic imperfections. Other cosmetic uses for Botox include around the eyebrows, the corners of the mouth, and even horizontal creases in the forehead.
Have Stubborn Crow's Feet That Just Won't Go Away? Book Botox in Arlington Today for Remarkable Results!
If you've got stubborn wrinkles and haven't yet tried Botox for crow's feet in Arlington, VA, now is the time to take back your youthful appearance! Contact us today at 703-659-9049 to schedule a consultation to decide if Botox is right for you. Be sure to ask about our other anti-aging treatments that can be combined with Botox to help you look your absolute best this summer!
Related Posts