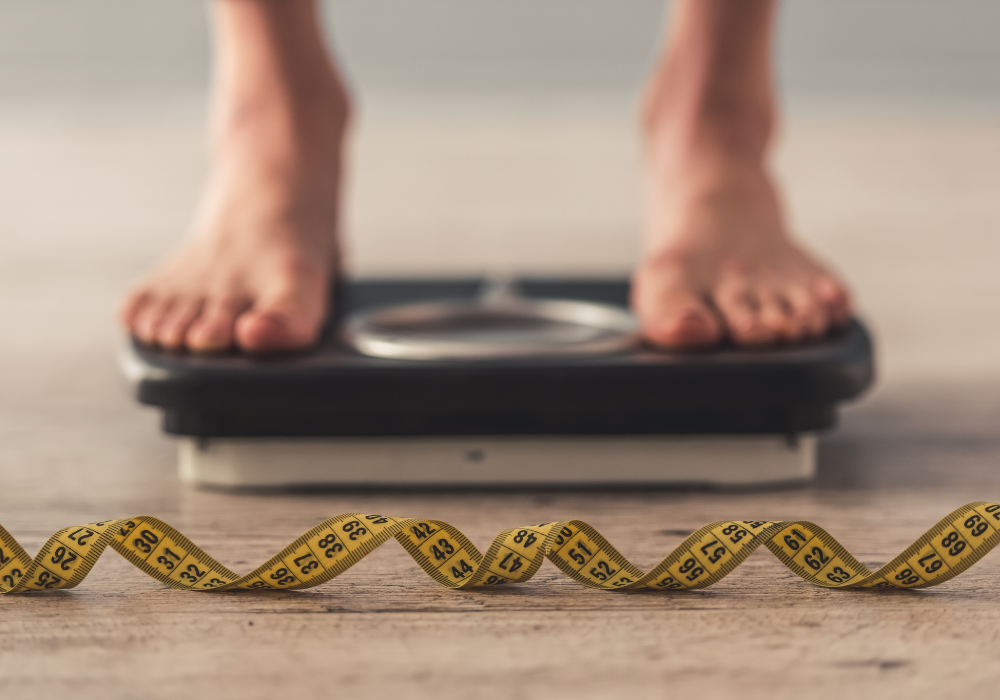 Losing weight is hard. In America alone, over 70% of adults are considered overweight or obese. There are countless different fad diets and "proven" workouts. Not to mention the supplements and get-skinny-fast schemes. If you need help with weight loss, it can seem nearly impossible to know where to even begin. So how do I find the best medical practice for weight loss near me?
It's OK to Ask for Help
There are few places that allow you to get a multi-disciplinary approach to healthy weight loss that actually works. However, if you need help losing weight, you want a team. Choosing a medical practice gives you access to specialists like cardiologists, gastroenterologists, nutrition counselors, behavioral therapists, and even exercise physiologists. These people all work together to help you create a comprehensive plan for weight loss. While it may not be quick, it will help you implement long-lasting change that will lead to a healthier lifestyle.
See a Board-Certified Specialist for Weight Loss Near Me
The best place to begin your search is with your primary care provider. Ask for a recommendation on a board-certified obesity medicine specialist. Your doctor may even be one. Alternatively, you can use the provider locator on the Obesity Medicine Association's website. This site only shows doctors who are board-certified in obesity medicine. This means they have had special training and passed an exam proving competency in the field of obesity medicine.
The Consultation Process
Most facilities will sit you down for a free consultation. They will explain their approach and tell you about the diets they typically use for patients, what sort of exercise counseling they offer, behavior modification techniques they use, and what medications they use successfully. While you may have to pay for a consultation, it should not feel like a sales pitch. That's a red flag and you should look elsewhere.
During your consultation, it is important to consider if you are comfortable in the office. Is the furniture designed for overweight people? Is the staff nonjudgmental and sensitive? Do you feel safe talking about your body? Trust your gut instincts and choose a practice that makes you feel safe and comfortable.
Evidence-Based Medicine
Make sure that the practice is using evidence-based medicine. Ask if the treatment is FDA-approved. Another good sign of a reputable place is that they accept and bill insurance. Granted, some providers are out of network, but insurance still tends to cover therapies approved for treating obesity.
If a practice offers HCG injections or pills, walk away. There are no FDA approved over-the-counter HCG drugs for weight loss. The prescription drug is only meant for fertility issues. Furthermore, you should be wary of any provider that claims to cure you or has mandatory supplements that you must take during a program.
[Related:
Non-surgical Lipo
]
Visit a Well-Equipped Office
While all weight loss facilities treat people who want to lose weight, they are not all equipped to handle major obesity. If you are looking to lose a small amount of weight, this won't matter as much. However, if you have a significant amount of weight to lose you need to choose a practice that is well equipped to handle major obesity. Does their scale go up to 600 pounds? Do they have current technology to measure body fat composition and not just weight? These are important factors to consider.
Follow the Numbers
Before you begin, ask about the program's statistics. You should know your odds of benefiting from the program. A good program will offer real information. Beware any program that guarantees you will lose 30 pounds in a month or promises you a specific amount of weight loss. Everyone responds to treatment differently and a doctor can't guarantee that you will respond positively.
Follow-Up Plan
You should stay in touch with your doctor even if you are doing well on your plan. They should continue to monitor your body fat composition and do blood work to ensure that everything is normal. There is no cure for obesity, only treatments and this means thinking long-term.
Schedule an Appointment for Medical Weight Loss Near Me
If you are ready to lose weight and begin a healthier, more active lifestyle, please contact Ultra Body Sculpt today! We are ready to help you reach your goals for healthy weight loss and implement lasting habits that will benefit you for a lifetime.
Related Posts