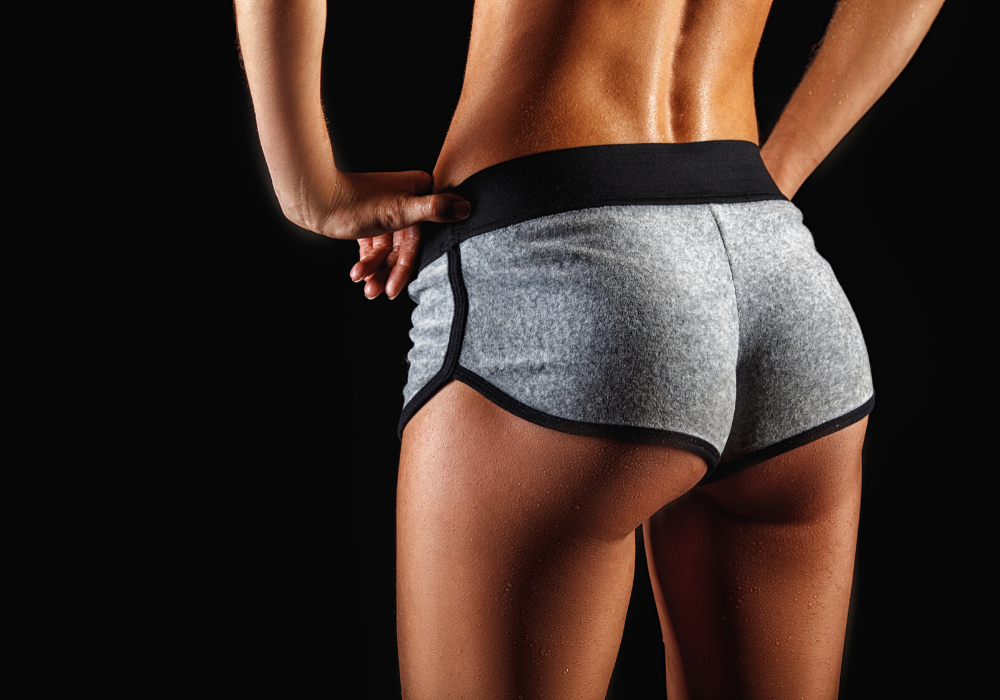 Are you looking to give your backside a boost and are curious about your butt lift options?
For years, the Brazilian Butt Lift (BBL) has been one of the most popular options to achieve the bodacious booty made famous by celebrities like Jennifer Lopez and Kim Kardashian.
However, the latest trend is providing a surgery-free alternative for butt enhancement.
What is Emsculpt?
Emsculpt is the latest FDA approved treatment option that uses a patented muscle stimulating technology to help reduce fat and build muscle in targeted areas such as the buttocks.
In fact, after just one half-hour Emsculpt session, this machine can deliver targeted muscle stimulating bursts that roughly 20,000 would have to achieve.
Butt Lift Options: BBL vs. Emsculpt
Brazilian Butt Lifts are a surgical procedure where there is a fat transfer from one area of the body into the buttock area.
While BBLs are effective, they require extensive downtime and can present with risks including scarring, abnormal shaping, and even death.
Emsculpt in Washington, DC, is a surgery-free, option that can be performed in a series of 30-minute visits to your local provider.
In fact, more and more patients are canceling their BBL surgery and signing up for Emsculpt treatments to finally accomplish a backside that has not been reached through diet and exercise alone.
Does an Emsculpt Butt Lift Hurt?
Emsculpt is pain-free and requires zero downtime.
This means that most patients are able to return to their normal daily activities immediately following their treatment sessions.
While Emsculpt is pain-free, it is common to experience some muscle soreness similar to that which arrives after an intense workout.
When Will I See Results?
Due to the muscle-building nature of Emsculpt, you will need to wait about one month following your last treatment session to see the full muscle growth from your treatments.
It is likely that your doctor will recommend multiple treatment sessions in order to achieve your desired results.
If you are interested in meeting with a trusted professional about Emsculpt in Washington, DC, please contact us online or call (703) 351-5251 today at Ultra Body Sculpt to schedule a consultation with a member of our team.
Related Posts