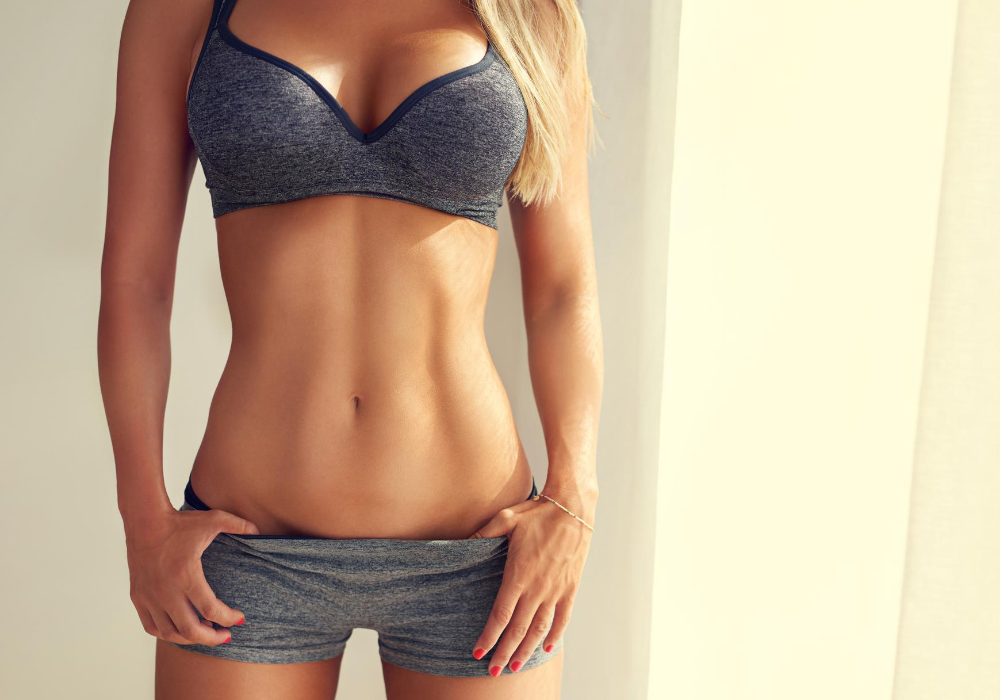 Unwanted fat is a common concern among many cosmetic surgery patients. Whether it's stubborn belly fat, jiggly thighs or muffin tops, localized fat can be difficult to get rid of, even with diet and exercise. This leads many to consider liposuction. However, there is now an alternative. Noninvasive body sculpting offers many benefits for those wishing to shed unwanted fat, without the downtime and risks of liposuction surgery.
What is Liposuction?
Liposuction has been one of the most popular cosmetic procedures performed for many years, and for good reason.
During this procedure, a surgeon removes excess fat with a small hollow tube. It is a safe, effective, and permanent way to reduce fat and contour the body.
It works particularly well to remove fat in the legs, abdomen, back, arms, face, and neck. Results are more drastic than other procedures for noninvasive fat reduction in Northern Virginia, but the recovery can take up to six weeks.
Also, the procedure is typically more expensive than its nonsurgical counterparts.
What is Noninvasive Body Sculpting?
In recent years nonsurgical or minimally invasive alternatives have arisen.
These body contouring treatments have quickly gained popularity as they do not require an incision or anesthesia.
Furthermore, they do not require the downtime and recovery associated with liposuction surgery.
These nonsurgical fat reduction treatments use different modalities to target and eliminate unwanted fat cells through a topical procedure.
There are several popular body contouring treatments available and there are benefits that are unique to each one.
Let's Compare Liposuction and Noninvasive Body Sculpting
There are advantages and disadvantages to both liposuction and nonsurgical body contouring.
While liposuction is an invasive procedure, it is also a more aggressive method of fat reduction in Northern Virginia.
However, this causes more trauma in the treatment area leading to soreness, bruising, and swelling for several days after the procedure.
Noninvasive body contouring treatments are gentle, with minimal to no discomfort both during the treatment and after.
Results
Results are visible after the swelling goes down with liposuction, but the final results will not be seen for around 6 months.
With noninvasive body contouring, results take longer to show but become more noticeable in the weeks and months following the treatment.
Neither procedure is a replacement for weight loss, but liposuction does offer more dramatic results and may last longer.
Downtime and Recovery
Liposuction requires weeks of downtime and recovery. Patients can expect to be sore, swollen and bruised for several days and everyday activities will be restricted as well.
Noninvasive body contouring does not require a healing period. Patients can return to normal activities immediately, though slight soreness and swelling can be expected.
How to Choose
If you have larger deposits of excess fat, liposuction may work better for you. It can significantly improve several areas of your figure at once.
However, it does have a higher cost and comes with greater risks for health complications.
If you are at a healthier body weight and want to target smaller, more troublesome areas, noninvasive body contouring is probably a great choice for you.
Results will not be as dramatic as liposuction and you may require multiple treatments. However, it is less expensive than liposuction and comes with fewer risks and no downtime.
Noninvasive Body Sculpting in Northern Virginia
The best way to understand your options and choose a treatment that will work best for your unique needs is to schedule a consultation.
If you'd like to go ahead and schedule a consult for noninvasive body sculpting in Northern Virginia, contact us online or call (703) 988-2000 now!
Related Posts