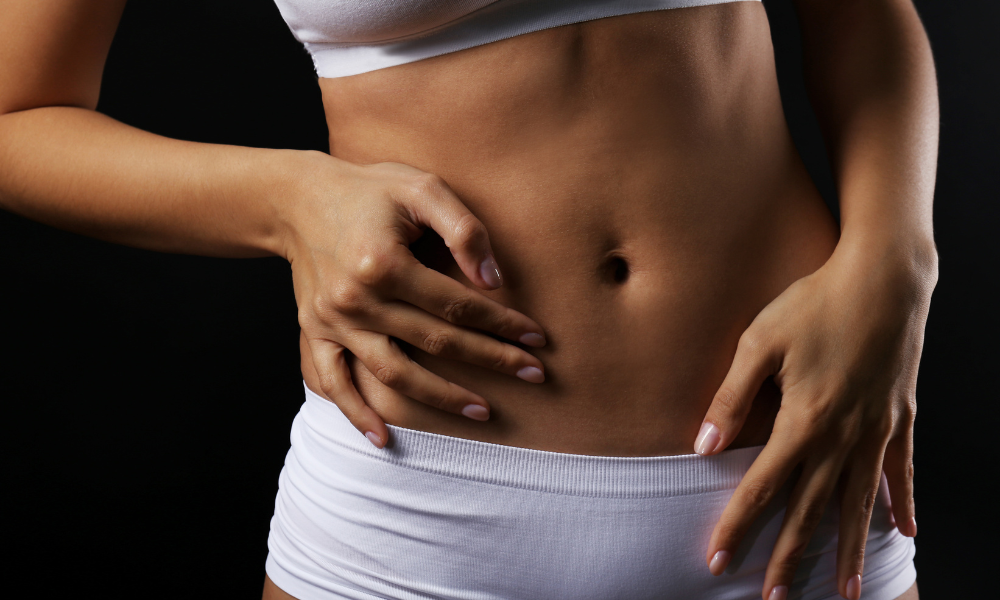 When it comes to achieving youthful, firm, and radiant skin, the options are more diverse than ever before. One revolutionary non-surgical treatment that has gained immense popularity for its remarkable skin tightening results in Arlington is Morpheus8. This cutting-edge procedure harnesses the power of targeted radiofrequency (RF) energy to rejuvenate your skin and enhance its tightness, leaving you looking and feeling your best. In the definitive guide below, we detail the benefits of Morpheus8.
Understanding Morpheus8: The Science Behind the Beauty
Morpheus8 is a minimally invasive cosmetic treatment that combines micro-needling with radiofrequency technology. It is designed to address a wide range of skin concerns, including wrinkles, fine lines, sagging skin, and uneven texture. The key to its effectiveness lies in its ability to stimulate collagen production and tighten the skin from within.
How Morpheus8 Works
Micro-Needling:

The treatment begins with the application of a topical numbing cream to ensure your comfort. Then, tiny needles are used to create micro-injuries in the skin's surface. These micro-injuries are virtually painless and serve as channels for the subsequent application of radiofrequency energy.

Radiofrequency Energy: Once the micro-needling is complete, RF energy is delivered deep into the skin through the micro-injury channels. This energy stimulates collagen and elastin production, which are essential for skin elasticity and firmness.
Collagen Remodeling:

Over time, the newly produced collagen remodels and tightens the skin, resulting in a more youthful and toned appearance.
Benefits of Morpheus8 for Skin Tightening
Non-Surgical Solution: Morpheus8 is a non-surgical

alternative

to traditional facelifts or skin tightening surgeries. This means you can achieve remarkable results without the risks, downtime, and scarring associated with invasive procedures.

Versatile Treatment: One of the key benefits of Morpheus8 is its versatility. It can be used on various areas of the face and body, including the forehead, cheeks, neck, abdomen, and thighs. This versatility makes it an excellent option for targeting specific concerns or achieving overall skin rejuvenation.
Customized Approach: Each Morpheus8 treatment can be customized to suit your unique skin concerns and goals. The depth of the micro-needles and the intensity of the RF energy can be adjusted to address specific issues, ensuring a tailored approach that meets your needs.
Minimal Downtime: Compared to surgical procedures, Morpheus8 has minimal downtime. While you may experience some redness and swelling immediately after the treatment, these side effects typically subside within a few days. This means you can resume your daily activities relatively quickly.
Long-Lasting Results: The skin tightening and rejuvenation effects of Morpheus8 are long-lasting. Many individuals notice visible improvements after just one session, with optimal results typically achieved after a series of treatments. One of the top benefits of Morpheus8 is that the results can last for several months to over a year, depending on your skin's natural aging process and maintenance.
Safe and Effective: Morpheus8 is considered a safe and effective treatment for individuals seeking non-surgical skin tightening solutions. Its technology is backed by clinical research and has been widely adopted by skincare professionals.
The Morpheus8 Experience: What to Expect
Before undergoing Morpheus8 treatment for skin tightening in Arlington, it's important to have a consultation with a qualified provider. During this consultation, your provider will assess your skin's condition, discuss your aesthetic goals, and create a personalized treatment plan tailored to your needs.
The Treatment Process
A topical numbing cream is applied to ensure your comfort during the procedure.

The Morpheus8 device is used to perform micro-needling and deliver radiofrequency energy.

The treatment typically takes around 30-60 minutes, depending on the area being treated.

After the procedure, you may experience some redness, swelling, and mild discomfort, which usually subside within a few days.
Morpheus8 Post-Treatment Care
Your provider will provide you with specific post-treatment instructions to optimize your results. These may include avoiding sun exposure, using gentle skincare products, and staying hydrated.
Choosing a Morpheus8 Provider in Arlington
Selecting the right provider for your Morpheus8 treatment is essential to ensure safety and achieve optimal results. At Ultra Body Sculpt, we understand the importance of this decision, and our team of experienced professionals is dedicated to helping you attain your aesthetic goals through cutting-edge treatments like Morpheus8. With our wealth of expertise and unwavering commitment to your well-being, you can trust that you're in capable hands.
Morpheus8 offers a non-surgical and highly effective solution for skin tightening and rejuvenation in Arlington. Its remarkable ability to stimulate collagen production and provide long-lasting results has made it the go-to choice for individuals seeking to enhance their appearance without resorting to surgery.
Explore the Benefits of Morpheus8 by Calling Ultra Body Sculpt Today!
Our approach at Ultra Body Sculpt is centered around personalized care. We recognize that every individual's needs and goals are unique. That's why we offer customized Morpheus8 treatment plans tailored to your specific requirements. Our skilled professionals will work closely with you to understand your aesthetic aspirations and create a plan that aligns with your expectations.
When you choose Ultra Body Sculpt for your Morpheus8 treatment in Arlington, you're not just selecting a provider; you're choosing a partner in your journey towards a more youthful and revitalized appearance. We prioritize your safety and comfort throughout the entire process.
To explore the possibilities of Morpheus8 and schedule a consultation with our dedicated team, please do not hesitate to contact Ultra Body Sculpt at 703-988-2000. We are here to answer your questions, address your concerns, and guide you on your path to achieving firmer, more youthful-looking skin. Your transformation begins with us, where excellence in results and patient satisfaction are our utmost priorities.
Related Posts