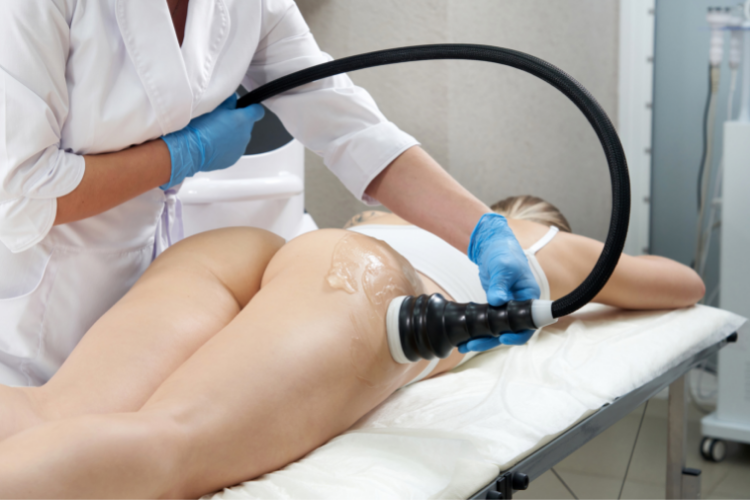 There is nothing more frustrating than stubborn fat, especially when you've been working like crazy to shed it. If you're completely over spending all your free time in the gym and counting the calories of everything you eat, it's time to get real help. So, should I choose liposuction or body contouring in Tysons Corner?
What Exactly is Liposuction?
Liposuction, or lipo, is an invasive surgery. A plastic surgeon makes an incision near a treated area and then vacuums out fat via cannula. There are several methods of liposuction, and you need anesthesia for each one. There is also a lot of recovery time for liposuction, and you may need a couple of surgeries to get the results you want.
What is Body Contouring in Tysons Corner?
Body contouring is also known as body sculpting. It's a non-invasive, non-surgical way to get rid of annoying areas of fat in places like your hips, thighs, belly, arms, and more. Most methods require zero downtime, which means you can get a fat reduction treatment and head back to work.
Should I Choose Liposuction or Body Contouring in Tysons Corner?
If you're within thirty pounds of your ideal weight and already live a healthy lifestyle, then you may want body contouring treatments like Emsculpt NEO. However, if you're looking for weight loss, then liposuction might be the right treatment as body sculpting eliminates fat, not weight.
The only way to know if liposuction or body contouring in Tysons Corner are the right treatments for you is by booking a consultation with a body contouring specialist.
Can't Decide on the Right Treatment for You? Talk to Our Amazing Body Sculpting Experts Today!
So, liposuction or body contouring? Ask the experts at Ultra Body Sculpt! Get a fantastic body with surgery-like results with no downtime, stitches, or scarring. Treatments only take a few minutes, and the results are incredible. To speak with a team member about booking a free consultation, call 703-659-9049 today!
Related Posts