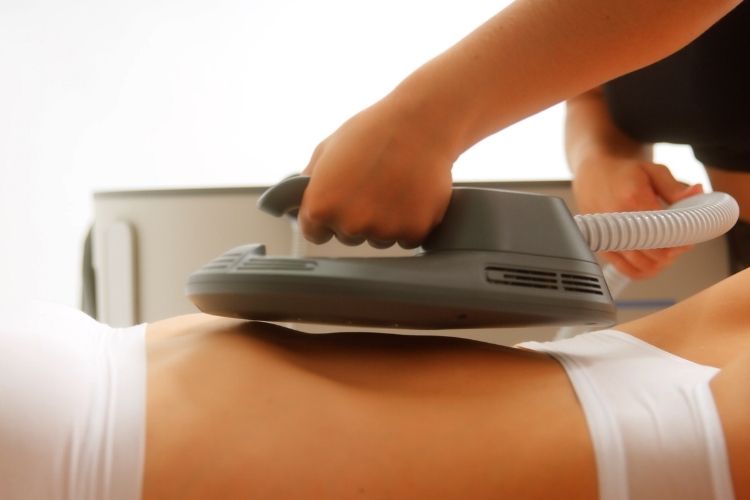 BTL Aesthetics has taken the body contouring scene by storm with technological advancements never seen before. But, are their treatments right for you? What are their limitations? Here's the deets on Emsculpt Neo in Alexandria, VA.
What's the Scoop on Emsculpt Neo in Alexandria?
If you've heard of Emsculpt, then you need to meet the new kid on the block: Emsculpt Neo. What is it, and why is it basically the best thing ever?
Because it uses both high-intensity electromagnetic energies and radiofrequency in order to eliminate fat, build muscle, and even tighten your skin. Patients can expect fat reduction by up to 30%, corrected abdominal separation by 19%, and increased muscle mass by 25%.
It is excellent for use on the thighs, abdomen, calves, arms, and more. With just three to four 30-minute sessions, you can experience the beauty of Emsculpt Neo in Alexandria and supplement your diet and exercise with results unheard of from any other procedure.
Is Neo Right for Me?
Choosing the right body contouring procedure for you can be difficult. When you compare Emsculpt vs. Emsculpt Neo as well as other non-surgical treatments, you have to weigh your own personal pros and cons for both.
Ultimately, Emsculpt Neo and other treatments are best suited for a certain demographic, such as healthy patients within or at their goal body weight. Emsculpt Neo does offer more wiggle room however, capable of treating patients with a BMI of up to 35.
Consult with a provider to decide if Emsculpt Neo is for you, as it is not ideal for hernia patients or those with metal hardware or tattoos in the treatment area.
Ultra Body Sculpt is Home to the Amazing Emsculpt Neo in Alexandria, VA!
Whether it's Emsculpt Neo in Alexandria, VA, or another game-changing, body sculpting procedure, Ultra Body Sculpt is home to the best skin tightening, fat-blasting treatments on the market! Contact us at 703-988-2000 for your complimentary consultation.
Related Posts