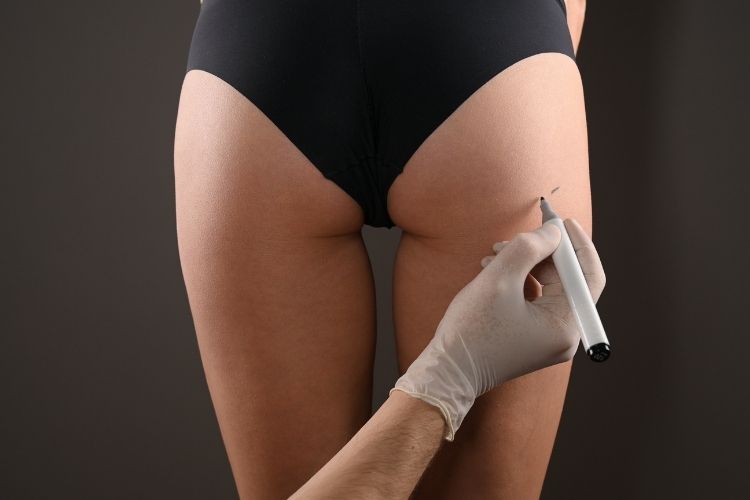 If you are familiar with Brazilian butt lifts (BBL) you know that they are prized for their results. However, they are also associated with dangerous risks. Luckily, there is now a non-surgical BBL in Tysons Corner, VA, available for those who want the butt lift look but don't want surgery. You do not need to go under the knife to get an amazing shape.
Here are 4 facts about non-surgical BBL in Tysons Corner, VA, that everyone should know before deciding whether you want to go the surgical or non-surgical route.
Why You Should Try a Non-Surgical BBL in Tysons Corner
1.
Fillers and Weight Loss Options Can Be Combined for the Look of a BBL
While a surgical BBL combines liposuction with a fat graft procedure, a non-surgical BBL in Tysons Corner, VA, may use dermal fillers and non-surgical body sculpting procedures like Emsculpt to create the silhouette you want. You've got options!
2.
Non-Surgical BBL is Safer
Even though Brazilian butt lifts are popular, they are still surgeries and surgery comes with risks. The non-surgical options, however, come with very few risks and often don't require any recovery time.
3.
Surgical BBLs Are More Expensive Than Non-Surgical Options
A surgical BBL is more than twice as expensive as its non-surgical counterpart. While a BBL that uses your own fat is around $8,000, the non-surgical treatment can be as little as $1,000 per treatment. While these prices can vary depending on geographic location and specialist expertise, this trend is relatively steady.
4.
You May Be the Ideal Candidate
If you are in generally good health, you may be the ideal candidate for a treatment in Tysons Corner. This is a great option for those who are so slim that they do not have enough fat to use for a fat graft required with a BBL.
Skip the Scalpel With Non-Surgical BBL in Tysons Corner, Virginia
If you're looking to improve the contour and appearance of your backside with having to go under the knife, come to Ultra Body Sculpt for fantastic results! Our experts can help you choose the perfect treatment plan for you. To book a consultation with us to find out what your best options are for a non-surgical BBL in Tysons Corner, VA, contact our office online or give us a call today at 703-988-2000!
Related Posts