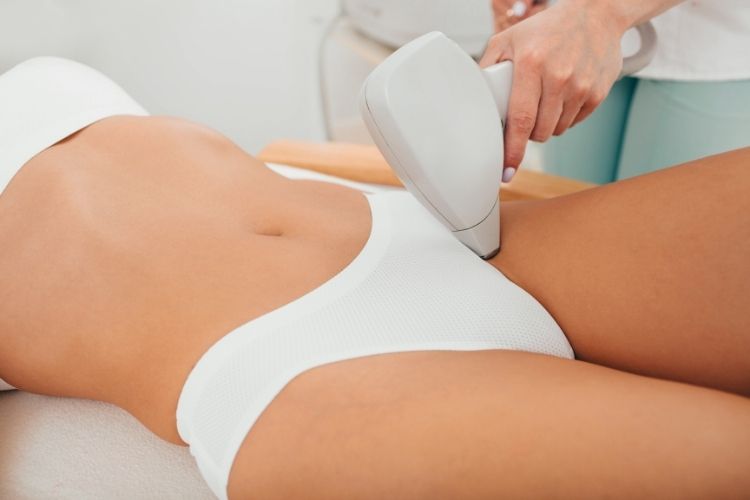 Daily shaving, ingrown hairs, expensive waxing. Do you wish there was a better way? There is, with laser hair removal in Arlington, VA. LHR is a safe, effective method of getting rid of unwanted hair. It's also incredibly popular for men and women. Still, as popular as it is, you might have questions. For example, how does it work? how much does laser hair removal cost? Keep reading below to find out.
I'm New to Laser Hair Removal. What Is It, and How Does It Work?
Laser hair removal is an innovative technology aimed at removing unwanted hair on the face or body. A handheld device is used to send light energy to hair follicles. This damages the follicles to inhibit hair growth.
So, What's the Scoop – How Much is Laser Hair Removal in Arlington, VA?
The average cost per session is around $400. Your cost will depend on how coarse your hair is, the areas you want to treat, and the number of treatments you need.
Will I Need More Than One Treatment?
If you're wondering how much is laser hair removal in Arlington, Virginia it's important to keep in mind you'll need more than one session. Hair grows in cycles, so your hair growth cycle will determine how many sessions you need. Most clients need six to eight sessions, spaced six to eight weeks apart to see a significant reduction in hair growth.
Does It Take a Long Time to See Results?
Many people report they notice a thinning in hair after one session, but this treatment does take time to reach optimal results. The most visible results will happen after your series of treatments.
Ready for Beautiful, Smooth Skin? Call Ultra Body Sculpt for the Best Laser Hair Removal in Arlington!
At Ultra Body Sculpt, our goals are safety, respect, integrity, and providing you with the best possible results from your customized treatments. We want you to help you look and feel your best!
If you're ready to see what amazing things laser hair removal will do for you, contact us at 703-988-2000 to schedule your consultation. It's time to start your journey to a razor-free experience!
Related Posts