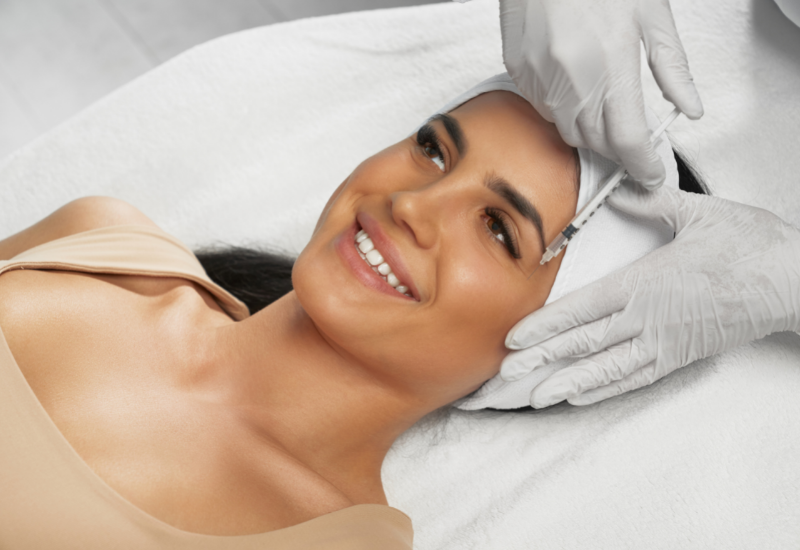 Whether it's for crow's feet or other irritating wrinkles, Botox is a great way to help smooth them away. While that's well and good, you may be wondering if it's actually safe. You may also be wondering just how much is Botox in Clarendon, VA? Read below for the scoop!
What's the Catch, or Does Botox Really Work?
When it comes to Botox, there is no catch. It truly works! Whether you're 28 or 58, Botox in Clarendon, VA, can help reduce the appearance of fine lines and wrinkles. It works by blocking signals that tell muscles when to contract and when to release. Botox is injected into the muscles and you begin to notice a visible softening of those stubborn lines.
Don't Be Afraid of the "tox" in Botox!
Botox in Clarendon, VA, is completely safe and is an FDA-approved treatment for moderate to severe glabellar lines, forehead wrinkles, and crow's feet. There is also downtime associated with this amazing cosmetic injectable to fight the signs of aging, so you can go back to your daily routine almost as quickly as you came into the office. Botox offers subtle results that aren't overpowering to your natural look when correctly administered.
So, How Much is Botox in Clarendon, VA?

While there can be no specific answer because Botox treatments vary by patient, there can be a close estimate. Generally, Botox costs $10 to $20 per unit. Depending on what area is being treated, most patients use at least 20 units, but everyone is different.
Some may need 10, while others need 30 for optimal results. You can expect to spend $100 to $400 or more per session depending on your desired aesthetic.
What Are You Waiting For? Call Ultra Body Sculpt for Botox in Clarendon Today!
Are you ready to look 21 again without going under the knife for harsh plastic surgery? Now that you have the answer to your question, "How much is Botox in Clarendon, VA," what's holding you back? Contact our office online or give us a call today at 703-659-9049 to schedule a consultation to decide how much Botox is right for you!
Related Posts