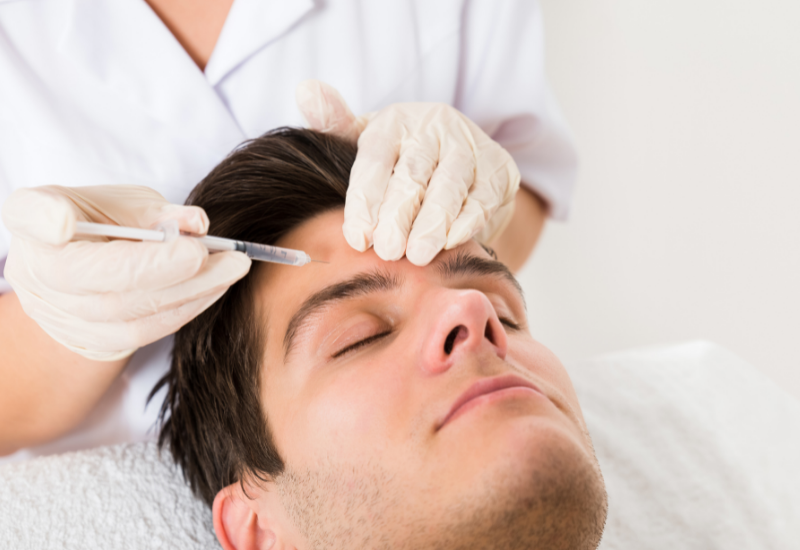 Whether for fine lines or plain wrinkles, you've probably considered getting Botox. But, the burning question "How long does Botox last," can be the deciding factor in whether you get it or not. This is the question that helps decide if you really think it's worth it. Let's take a look at what Botox is and what the outcomes can be.
But First, What Exactly Is Botox? Give Me the Deets!
Botox is made from botulinum toxin type A, a neurotoxin that temporarily paralyzes muscles when injected. Don't run from the word 'toxin' though, because it is completely safe. In fact, it's the only FDA-approved treatment to temporarily reduce crow's feet, frown lines, and forehead lines in adults. It can be used for almost anyone that has started to notice unwanted facial lines and wrinkles.
When Will I See Results, and How Long Does Botox Last?
Botox results for every patient will vary. Some may see results in 24 hours, some may take up to 72. The average time it takes to see full results is about 30 days.
The effects of this amazing cosmetic injectable can last anywhere from two months to six months, with most patients benefiting between three to four months. This being said, the more often you get it, the longer the results will last as it continues to build in your system.
Still Contemplating Whether it's Is Worth It? Consult the Experts at Ultra Body Sculpt to Help You Decide
If you're considering injectables for those stubborn lines and wrinkles that are forming on your face, look no further than Ultra Body Sculpt in Northern Virginia. Now that you have an answer to the question of how long does Botox last, it's time to learn more. Contact us today at 703-659-9049 to schedule a consultation about Botox in Arlington.
Related Posts