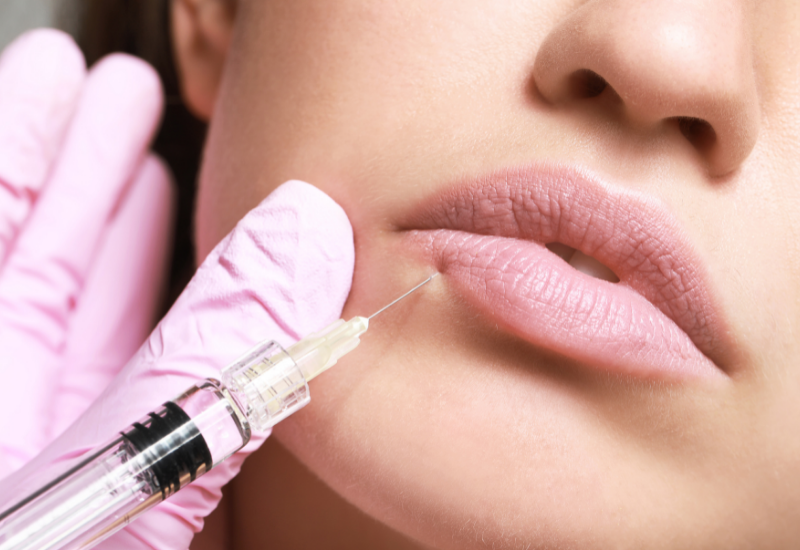 Whether you're unhappy with the shape of your lips, or you're noticing that they're losing their fullness, lip fillers may be just what you need to look and feel your best. While there are many different brands of injectables on the market, Restylane and Juvéderm to name a few, determining which are the best lip fillers can be a little tricky.
Below, we discuss lip fillers in general, and where you can find the best lip fillers in Arlington, VA.
What Does Getting Lip Fillers Feel Like?
These injections not typically painful. A numbing cream can even be applied to the area to make the feeling more tolerable. Without the cream, you will feel a pinching sensation and some minor discomfort. This feeling is only temporary and should go away quickly.
How Do They Really Work?
Dermal fillers use hyaluronic acid to volumize and help boost the body's production of elastin and collagen. Dermal fillers for lips are injected directly into the area of treatment and offer immediate results in as little as 20 minutes. You are likely a good candidate for these injectables if you are over the age of 18 and notice that your lips are not as full as you'd like them to be.
What Are The BEST Lip Fillers in Arlington, VA?
There are many brands of dermal fillers to choose from, and within those brands there are different types. However, the best dermal fillers to be used as lip fillers are Restylane Kysse, Restylane Silk, and two forms of Juvederm – Volbella and Ultra Plus. These fillers are formulated specifically to help target the lack of collagen and elastin that your body was producing when you were younger.
Lips Looking Lackluster? Not Anymore, With Dermal Fillers for Lips From Ultra Body Sculpt!
When considering where to find the best lip fillers in Arlington, VA, you don't have to look any further than Ultra Body Sculpt! Not only do we help people gain the physique that they've always wanted, but our anti-aging treatments make us one of the most robust medspa practices in all of Northern Virginia.
Contact us online today or give us a call at 703-659-9049 to schedule a consultation and decide exactly which filler is right for you. It's time to get the luscious look to your pucker you've always wanted!
Related Posts