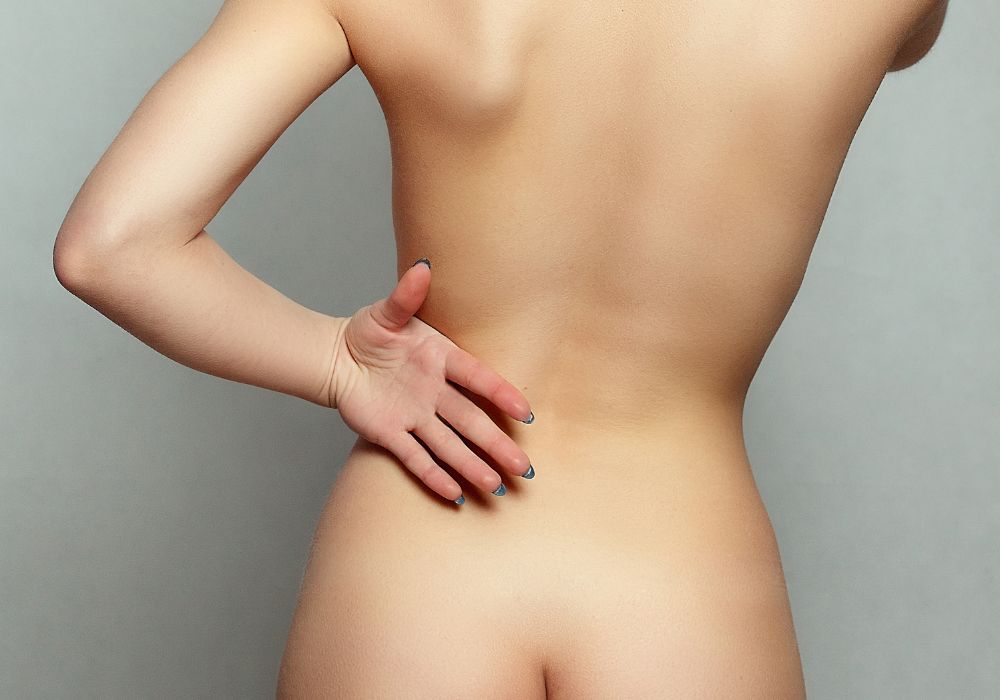 If there was a safe, innovative treatment that addresses multiple signs of aging, would you take advantage of it? Of course you would! And you can, with Morpheus8 in Virginia.
But, how does it work? What does it treat? How much does it cost? How long do the results last? We're glad you asked! Below, this definitive guide to Morpheus8 covers everything you need to know about this game-changing treatment at Ultra Body Sculpt in Virginia.
What is Morpheus8?
Morpheus8 combines both microneedling and radiofrequency (RF) technology to stimulate collagen production. It is safe for all skin types and doesn't require any downtime for recovery.
What Areas Can Morpheus8 Treat?
This isn't a treatment just for your face. Morpheus8 can also successfully treat your neck, arms, chest, abdomen, buttocks, and legs.
What Skin Issues Can Morpheus8 Treat?
One of the greatest advantages of this treatment is its ability to treat multiple concerns. If you have any of the following, you can benefit from Morpheus8:
Acne

Acne scarring

Enlarged pores

Fine lines and wrinkles

Skin discoloration

Stretch marks

Stubborn pockets of fat

Sun damage

Uneven skin texture
Does Morpheus8 Hurt?
It's normal to be concerned about any treatment that uses needles, but there is no need to worry about pain during Morpheus8 treatment in Virginia. Your provider will take great care to make sure you're as comfortable as possible by applying a topical anesthetic before treatment.
Are There Side Effects Associated With Morpheus8 in Virginia?
As with all aesthetic treatments, you can expect side effects. After Morpheus8, you may experience swelling, bruising, scabbing, and peeling. You might also notice your skin appearing flush for 24 hours to five days. It can take around a week before you notice healing.
Do I Need More Than One Treatment?
One treatment is enough to see an improvement. Depending on your particular needs and goals, you may need multiple sessions. Your provider will work with you to determine the best treatment plan, but most patients find they benefit most from three to four Morpheus8 treatments scheduled three to five weeks apart.
How Long Do The Results Last?
The RF technology used in Morpheus8 boosts collagen production. This means you'll notice continued improvement over several months as collagen increases. Many patients choose to combine Morpheus8 with other treatments to enhance their results.
How Do I Find Out if Morpheus8 Is Right for Me?
Meet with a provider for a consultation before treatment. You'll need a medical evaluation to make sure it's safe for you to proceed. If you are generally healthy and have the desire to eliminate unwanted signs of aging, you're likely a great candidate for Morpheus8.
There are certain conditions that make you ineligible for this treatment. If you have a pacemaker, any type of metal at the treatment site, a medical condition that reacts negatively to heat therapy, or open wounds, you may not be able to have Morpheus8.
How Do I Choose the Best Provider of Morpheus8 in Virginia?
Always choose a provider with a significant amount of Morpheus8 experience. You'll want to see their work, so ask to see before / after photos of their clients who have had Morpheus8.
If you're not sure where to begin your search, a great place to start is with friends and family you trust. You should check out a provider's website or social media pages for reviews too.
How Do I Prepare for Treatment?
During your consultation, your provider will give instructions on how to prepare for this amazing rejuvenation treatment. You may be asked to shave the area, stop taking certain medications, and avoid tanning, among other things. You should arrive for your appointment with clean, makeup-free skin.
What Should I Know About Aftercare Instructions?
You can cool your skin after treatment, but do not use ice unless you get the okay from your provider. You should wear high-quality sunscreen while outside, even on cloudy days.
After treatment, it's important to keep the treatment area clean to prevent infection. Avoid harsh chemicals and exfoliants for at least 24 hours. Instead, use gentle cleansers.
If you have questions about which skincare products are best for your skin, be sure to speak to your provider, as they can make great recommendations.
Why Does My Skin Look Worse After Morpheus8?
You've heard the saying, "it gets worse before it gets better." Well, that's the case with Morpheus8. This treatment works deep into layers of skin. The needles are tiny, but your body recognizes the damage they create as an injury.
When your body recognizes these micro-injuries, your natural healing response kicks in. Immune cells rush to clean the injuries. That process is what causes scabbing and swelling.
Be patient. While you can expect your skin to look a little rough after treatment, the results are certainly worth the wait!
How Much Does Morpheus8 Cost in Virginia?
Morpheus8 ranges in cost from $500 to $4,000, with the average cost around $1,875. All providers have their own pricing, so ask for exact pricing during your consultation. The price depends on the number of areas you wish to treat and how many treatments you need, among other factors.
If You Want to Experience the Best Morpheus8 Treatment in Virginia, Choose Ultra Body Sculpt!
The mission statement of Ultra Body Sculpt is simple yet powerful, "You owe yourself this moment." It's true. You do. You deserve to look and feel your absolute best!
We use only the most advanced technology, treatments, and techniques for 100% guaranteed results. Contact us at 703-988-2000 to schedule your consultation, and let's talk about how you'll benefit from Morpheus8. We're looking forward to helping you live your best life with your best face forward!
Related Posts